Increase real estate sale with Venew widget.
Examples of how you can configure the widget to increase requests in real estate.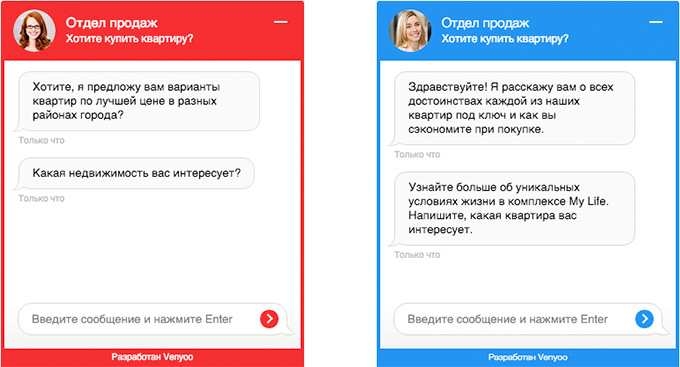 You can use these examples, or one of the templates to configure the widget on your website. Also, you can always contact our skilled marketing support department - we are always happy to help you with setting Venew.
What does it give?

BEFORE 15 %
Increases
conversion of the site

BEFORE 35 %
Increases
the number of requests

BEFORE 30 %
Increases
the flow of the customers

BEFORE 30 %
Growth in sales
of goods and services
What goals you can achieve?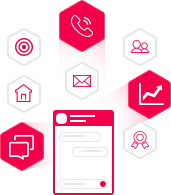 Involve customers in the consultation process on the range.
Offer to receive information on product availability and discounts.
Offer them special available offers
Motivate them to pre-order an item or a service.
Collect contacts, help estimate the price and place the order.